This shop has been compensated by Collective Bias, Inc. and its advertiser. All opinions are mine alone. #PurinaMysteries #CollectiveBias
You guys have seen me post about my favorite summer activities to do with my family, and I thought why not write a post highlighting what we love to do in the summer with our dogs too?! 
Some of you may already know, we have two dogs- a Pomeranian and a Shih tzu (well she's a mix, but every bit just as cute!), and these two are very spunky and lovable. If we just sit on the couch and pet them, they're in heaven. But when it's summer time and the weather is warmer, they want to be outside having fun!
Fun Summer Activities For Your Dog
We have a little doggie pool in our backyard for those warmer days and my dogs LOVE splashing around in it to keep cool! Where we live it gets to be well over 100, so I like to look for creative ways to keep my dogs happy in the hot summer months.
Taking our dogs to the park makes them so incredibly happy. Plus it gets all of their energy out so they can relax back home where it's nice and cool. Check out your local city park map and see if there are any dog parks around your neck of the woods.
We live fairly close to the beach, and when we make our annual week long trip, our dogs of course come along with us to enjoy the nice cool air. I swear every single person at the beach owns a dog. It's like dogs are just meant to be there. They enjoy running around and barking at the ocean as well as chasing the little crabs around in the sand. I also love how accommodating the restaurants and shops are for dogs. Like I said, everyone owns a dog!
Your pet's hair can sometimes keep them a little too warm, which can be dangerous in the severe summer heat! Make sure they are groomed and have a nice sharp haircut before it gets too hot!
Take your Doggie Shopping
If you haven't taken your dog to PetSmart, you need to! I'm serious. There is nothing more fun than taking your dog into this store with you! And they usually get to make new friends because there are always other doggies there!
I mean come on, look at these two! They are having the time of their lives and it is the easiest thing in the world to do for them. I feel like a pretty awesome owner seeing how happy they get when they are there. They rode in the cart and walked around on their leashes, just living it up.
Give Your Dog Treats- Spoil Them
We love to give our pooches the food and treats that they love, and luckily PetSmart has a ton of Purina ONE® products and Purina® Beggin' treats! They have a huge variety of food, treats, and litter for your pet, which helps take the mystery out of how to care for your pet and give them what they truly want!
Also, I have to point out that during the month of June, PetSmart shoppers can get a $10 Petsmart gift card when they purchase $40 in participating Purina products! This promotion can be redeemed an unlimited amount of times from 6/1 – 6/30. I am a sucker for a good deal and this is an awesome deal!
When we recently went with our pooches to PetSmart, we made sure to buy the minimum $40 to get our $10 gift card! You might be wondering how you can get the gift card too, well it's super easy-
Simply buy $40 of Purina products at Petsmart from 6/1 – 6/30, then register with your contact information and upload your receipt to the redemption site, you have until 7/9/17 to upload your receipt. Then you'll receive an email confirming registration and you'll get a physical $10 Petsmart gift card mailed to you in 4-8 weeks to use for a follow up visit!  Pretty simple.
Interested in buying some Purina products for your pooch or cat? Hover over the photo below and click through to purchase some goodies for your pet!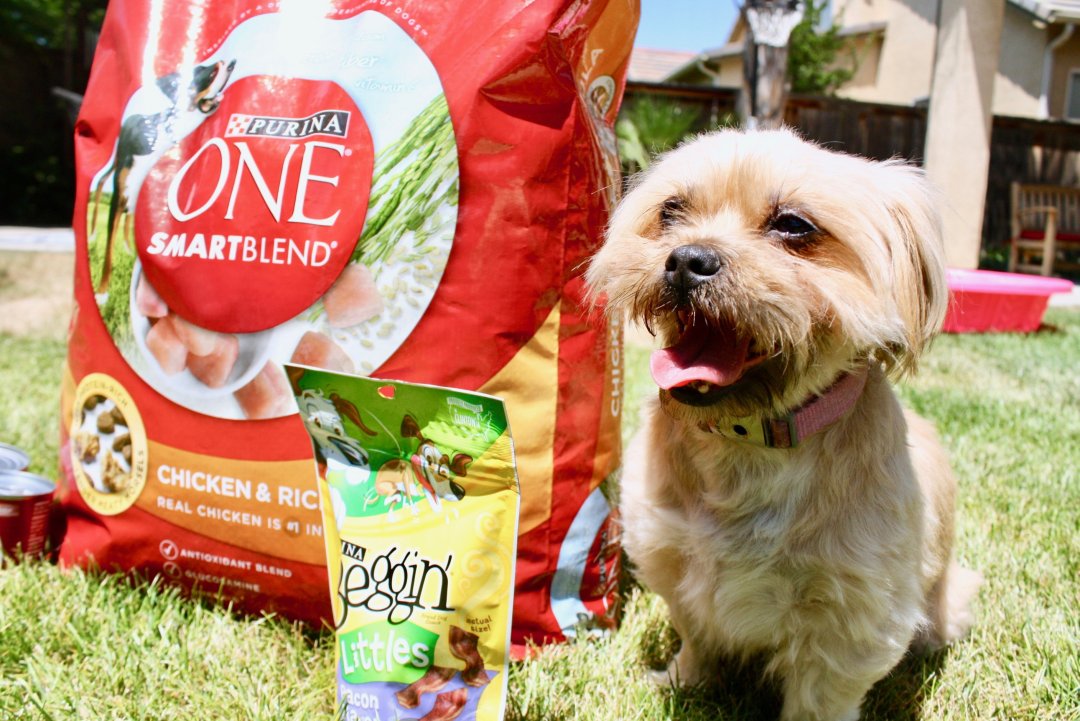 So there you have it guys, some really fun ideas to try with your pet this summer! How has your pet stolen your heart? Comment below and be sure to share on social media with the hashtag #PurinaMysteries. Don't forget to run to the nearest PetSmart and take advantage of the awesome Purina deal available only through June!